2018 is a year filled with many exciting and hopeful opportunities, memories, and moments to look forward to. Looking ahead, this year is already filled with so much happiness, bliss and joy… and it just started!
For starters, Nora was born on the 18th of January, making 2018 a special year within itself. Her birthday this year would be her 10th which we plan to celebrate with a family day at SeaWorld, followed by a special sunset at the beach and dinner to celebrate the 13 months God blessed us with her in our lives here on earth.
In February, my amazing and loving parents will be celebrating 25 years of marriage, love, and happiness – but you can't forget the challenges, trials, and obstacles + 8 kids!
In May, I will be F I N A L L Y graduating from California State University San Marcos with a degree in… Global Business Management and Marketing in conjunction with a minor in Psychology. It's a mouthful – AKA International Business Marketing + Psych!
In June, our family will be taking a celebratory vacation to Costa Rica – I can't wait! If you have any recommendations or suggestions, please share down below.
And finally… in August, I will be departing for London to earn my Masters in International Marketing at Hult University – an international business school with six locations worldwide – San Francisco, Boston, New York City, London, Dubai, and Shanghai.
---
The start of a new year is invigorating, inspiring, and beyond refreshing. I love the thought of pressing a reset button and starting fresh with a new outlook and goals.
 J E S U S 
2017 was a year filled with growth, especially spiritually. I hope to carry this and continue flourishing my faith and relationship with Jesus by praying more often, devoting myself to my devotionals, worshipping Him in all parts of my life, and being kind and loving to others in hopes to bring them to knowing the greatest King there has and ever will be.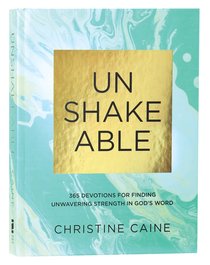 B E  P R E S E N T
I don't know about you, but I spend way way way too much time in the past and future than I do in the present moment. Whether it be obsessing over something from the past, filling my heart with anxiety over the future, or being absent in the present moment. I want to put down my phone more and pick up books more often, let go of the past and embrace the present, and stay hopeful for the future while trusting in God's plans for me.
What are your 2018 goals and New Years Resolutions?
Besos,
Madeline Alice Johnson